Our customized solutions for the Composites and Plastics industry
With our high performance infrared ovens and panels,
Boost your productivity and reduce your energy costs.
Very low investment, High performance, Very limited space requirement
Heating of

thermoplastic

composites

before stamping
Heating of all types of plates and fibers of glass, carbonaramid or natural fibers
Upgradeable oven that can heat any type of thermoplastic composite: PP, PA6, PA66, PET, PEI, PEEK, etc…
Low inertia heater for fast and precise heating with real time power control
Horizontal or vertical heating
Cycle time from 30s to 120s depending on the product
Very low energy consumption compared to convection heating
Production or laboratory oven
You have a question, a new project, we are here to help you :
Thermocompression

of carpets and soundproofing
Heating of carpets and heavy mass for vehicle interiors
Low inertia MWI or SWI heaters for fast and accurate heating
Single or double sided heating for cycle times from 30 to 60s
Numerous areas with the possibility of heating local heavy mass patches
Very low energy consumption
Robust installation with very little maintenance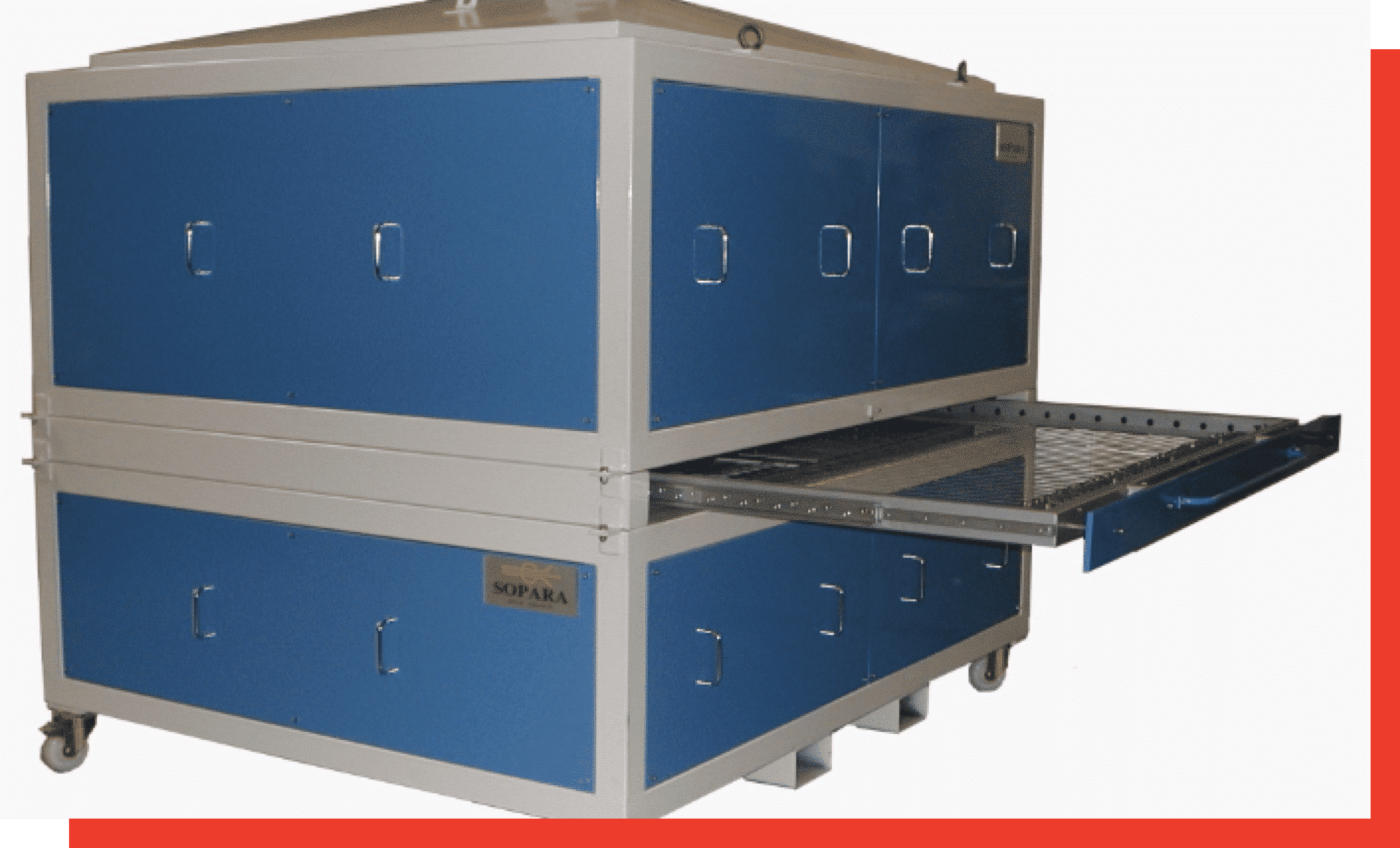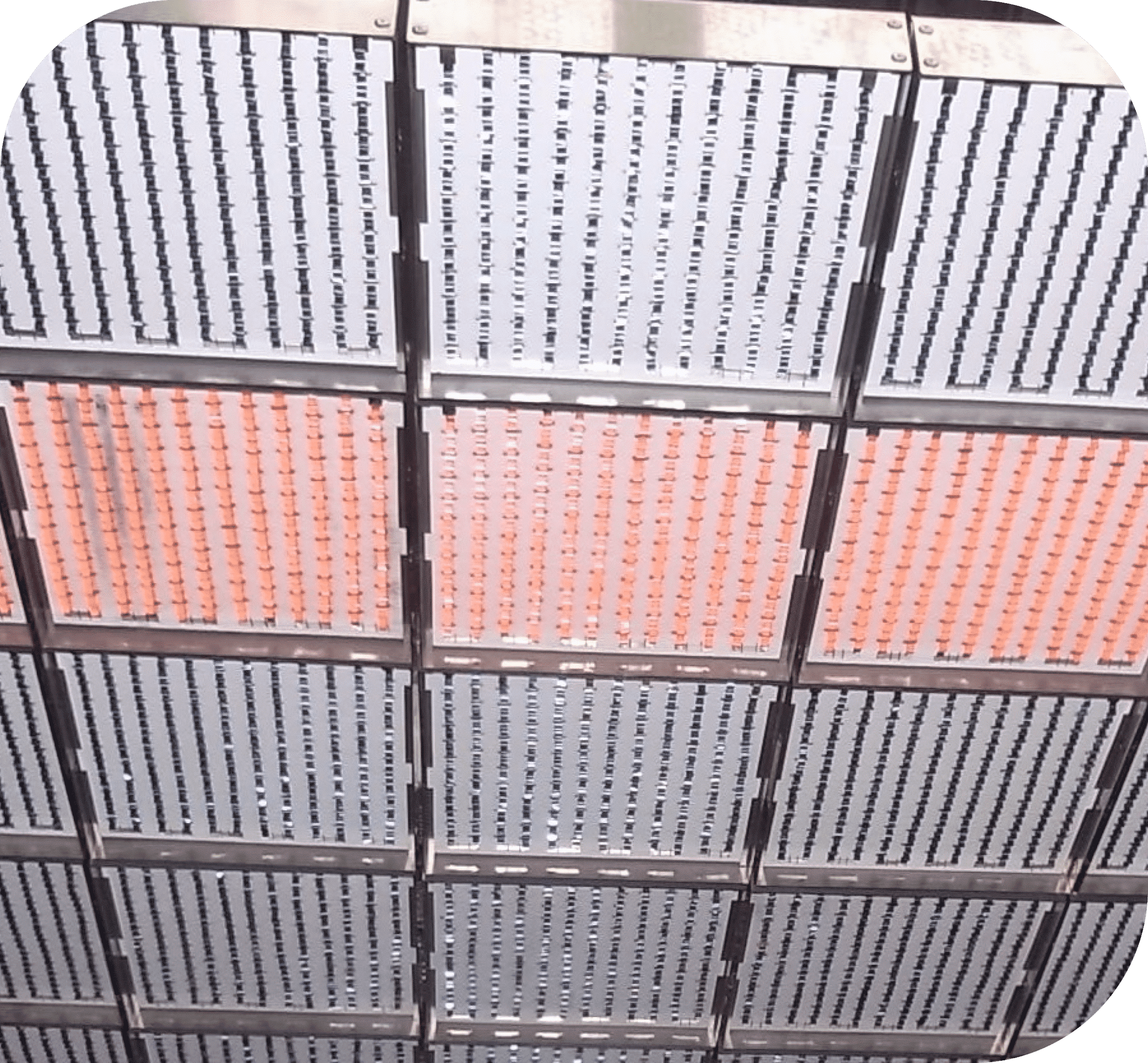 Thermoforming of

Plastic Sheets
Heating of plastic sheets of all types and thicknesses
Low inertia IRM or IRC heaters for fast and accurate heating
Multi-zone panel for optimal temperature control and room stretching
Very low energy consumption. Savings of about 50% compared to long infrared ceramic wafers
Robust installation with very little maintenance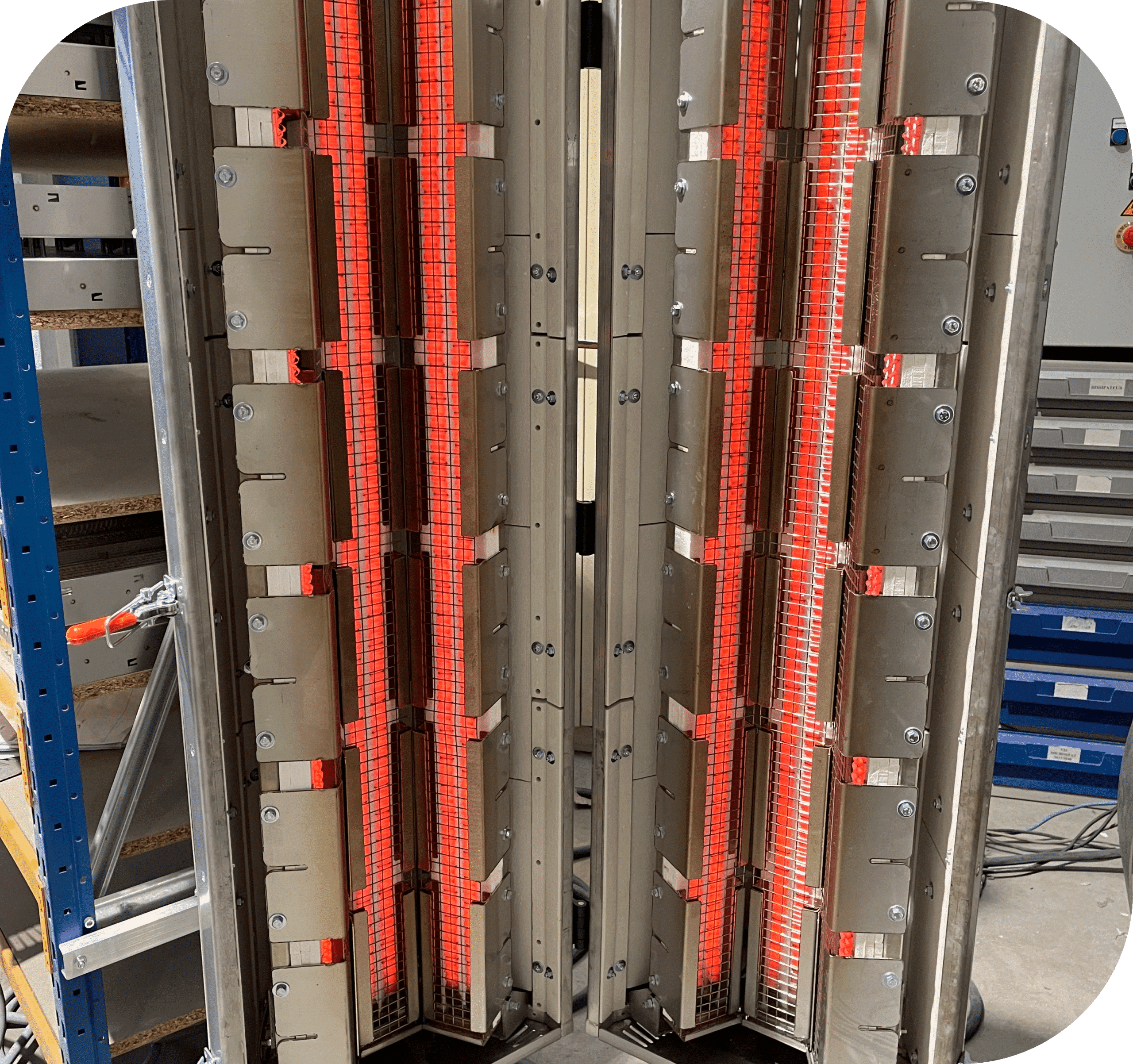 Pultrusion and

extrusion

reinforcement
Continuous composite profile production
Insertion of composite reinforcements in extruded profiles
Fast and precise heating of one or more ribbons:
10 to 50 m/min in thermoplastic pultrusion
3 to 6 m/min in extruded profile reinforcement
High heating efficiency on all types of thermoplastics
Robust installation with very little maintenance
Important accessibility by opening the ovens in full safety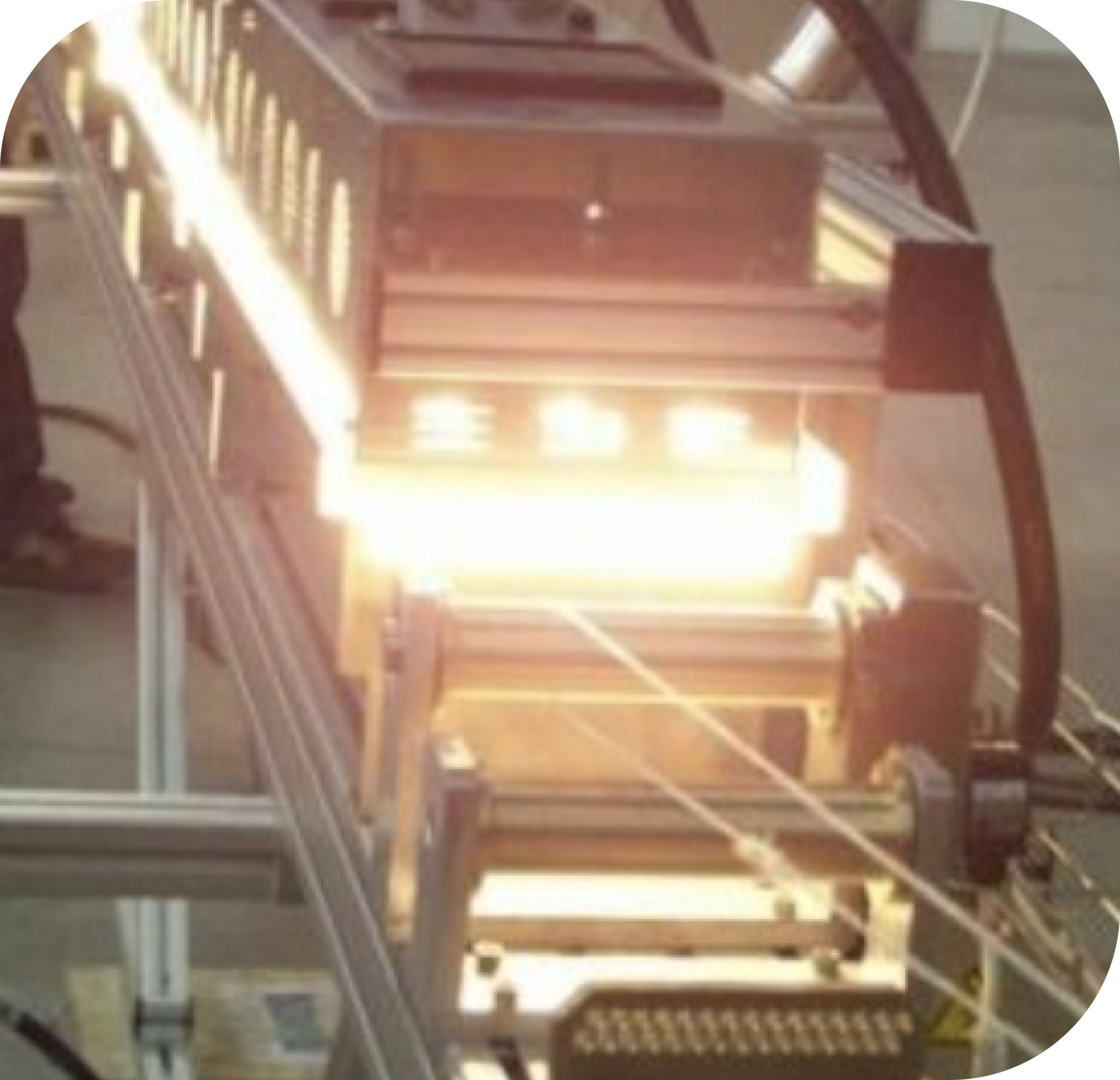 Thermoplastic
Filament Winding
Realization of tanks and composite parts in 3D
Precise and fast heating with :
automatic adaptation to process speed variations from 0 to 20m/min
instant start and stop
Compact installation
Long life span
Low maintenance cost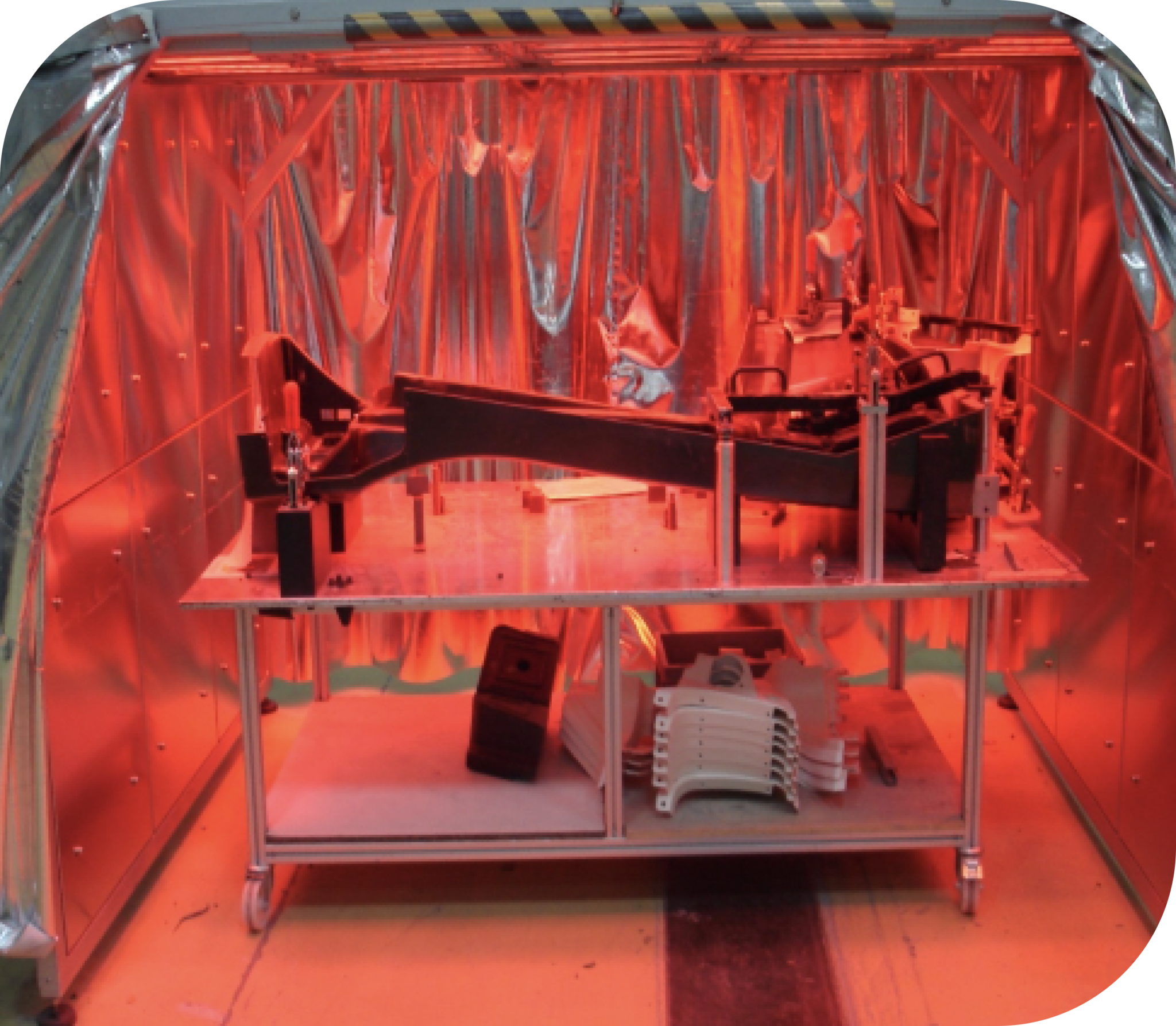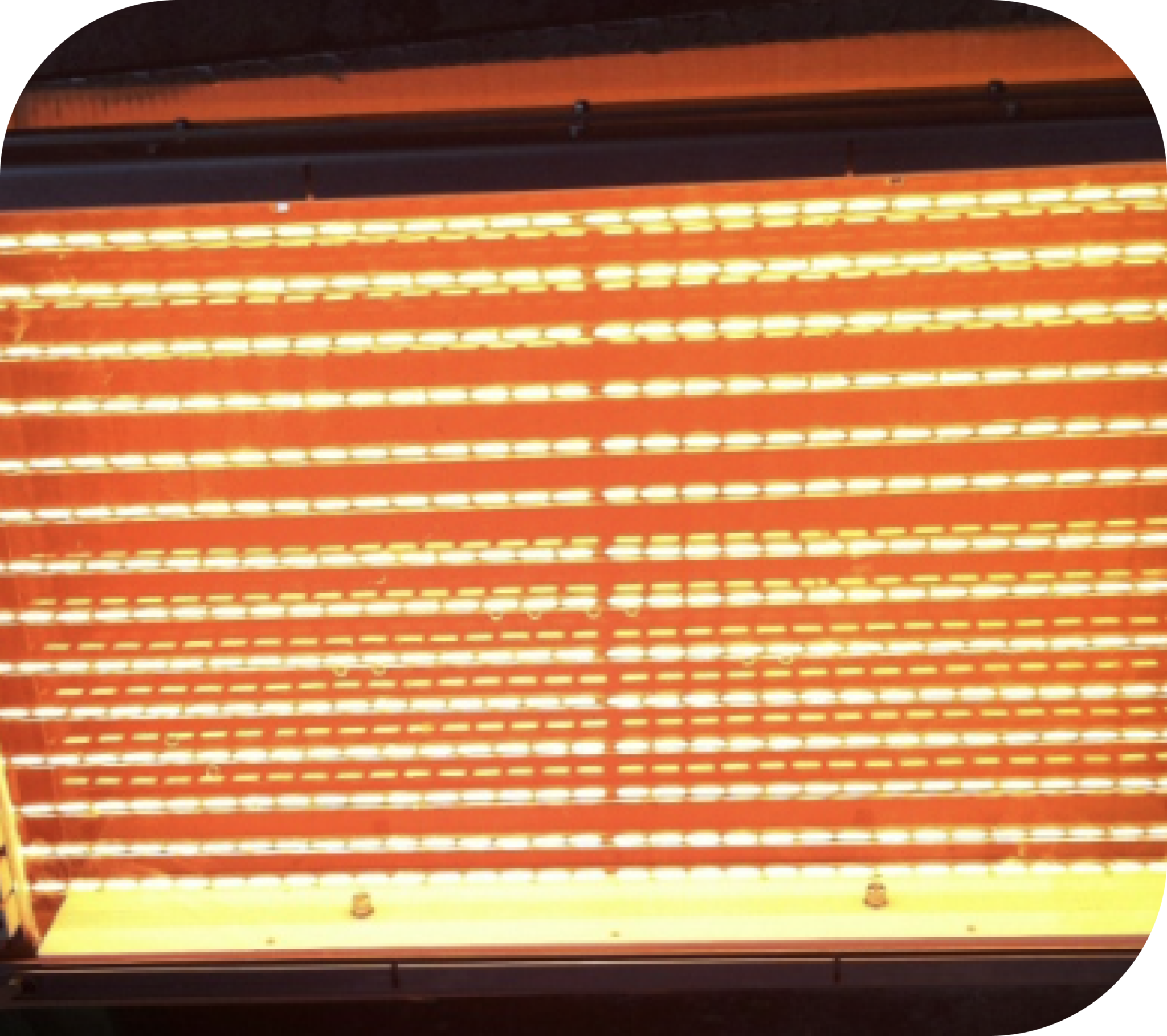 Mirror welding and gluing
Reactivation and polymerization of glue
Adaptable to 2D and 3D parts
Ability to save areas
Oven does not require preheating
Very energy efficient
Mirror welding of plastic or composite parts
Very fast heating (5 to 15s) without preheating
High power density on both sides to be welded
Ability to save areas
Possibility of 2D or 3D radiant
Inertia < 1 second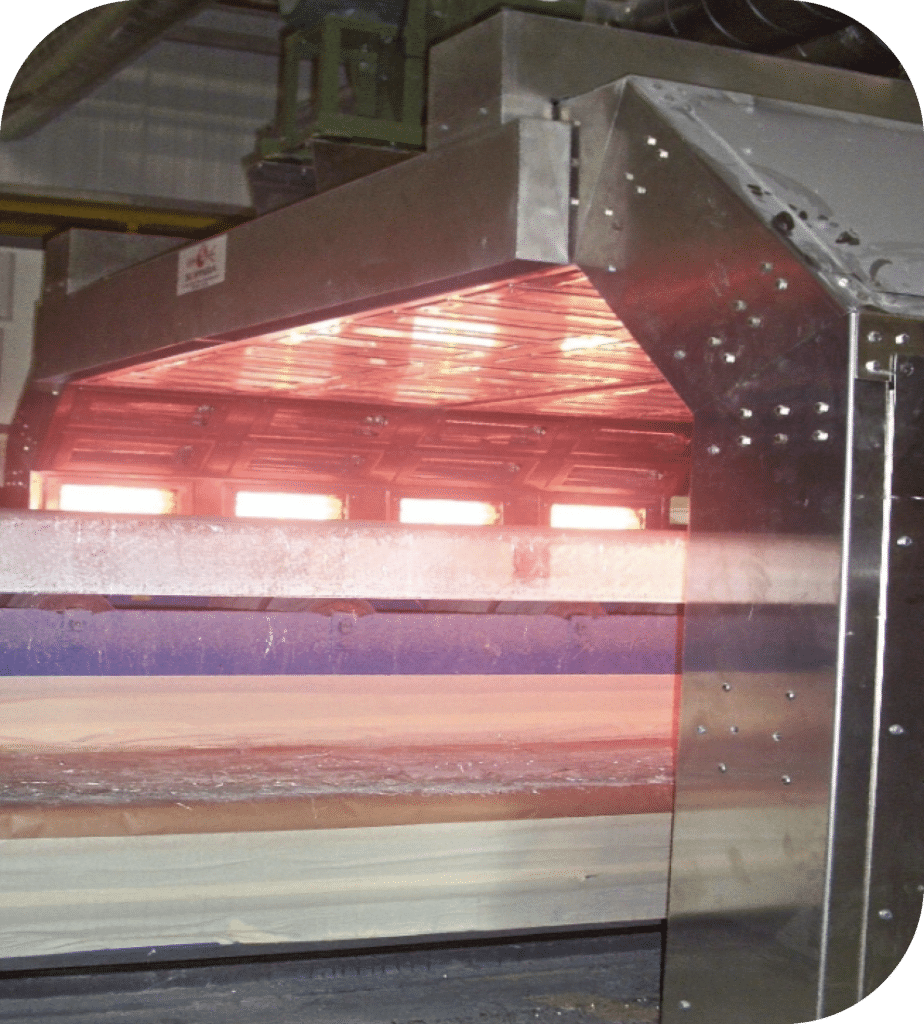 Polymerization and post-curing

of thermoset parts
Polymerization of 2D or 3D parts in thermosetting material.
Post curing and desolvation of thermoset resin parts resin parts
Instantaneous heating oven without preheating.
Precise control of the surface temperature of the rooms.
Small footprint.
Energy efficient.
Non ATEX oven with solvent residue extraction.