SOPARA can help you to :
Analyze your existing processes and calculate their energy efficiency.
Test to see if an infrared solution exists for your process.
To accompany you in the study and the realization of an industrial pilot or a production furnace
Our customized solutions

for technical textiles
With our high performance infrared ovens and panels,
Boost your productivity and reduce your energy costs.
Very low investment, high performance, very limited space requirements ?
A solution adapted to each Textile Process
You have a question, a new project, we are here to help you :
Drying and curing of

water soluble coatings
Pre-drying, drying or polymerization of water-soluble coatings on various substrates (woven, non-woven, cotton, glass, synthetic fabrics, technical fibers…)
Short or Medium Infrared High Performance Low Inertia
Compact installation with integrated extraction
Low energy consumption
Easy access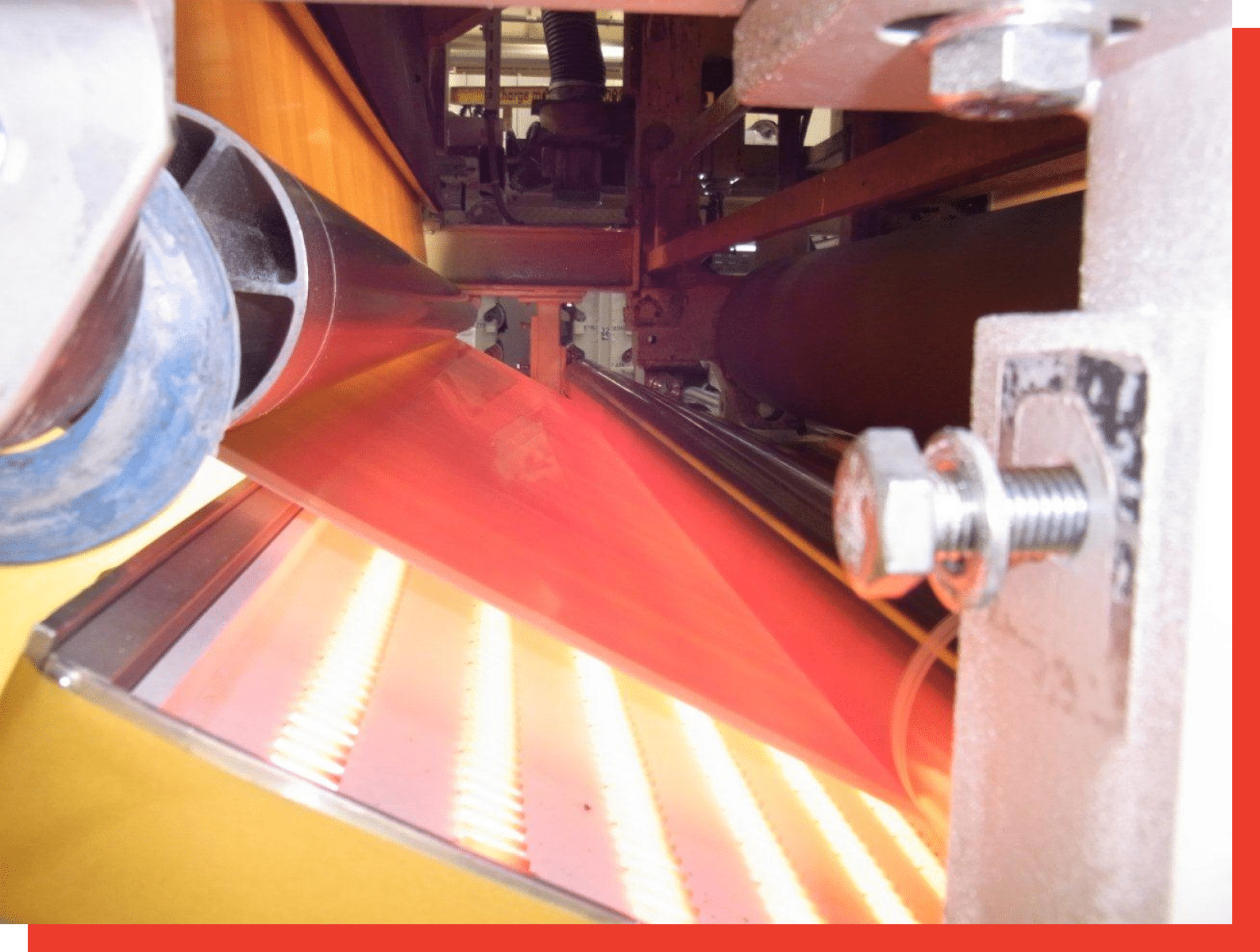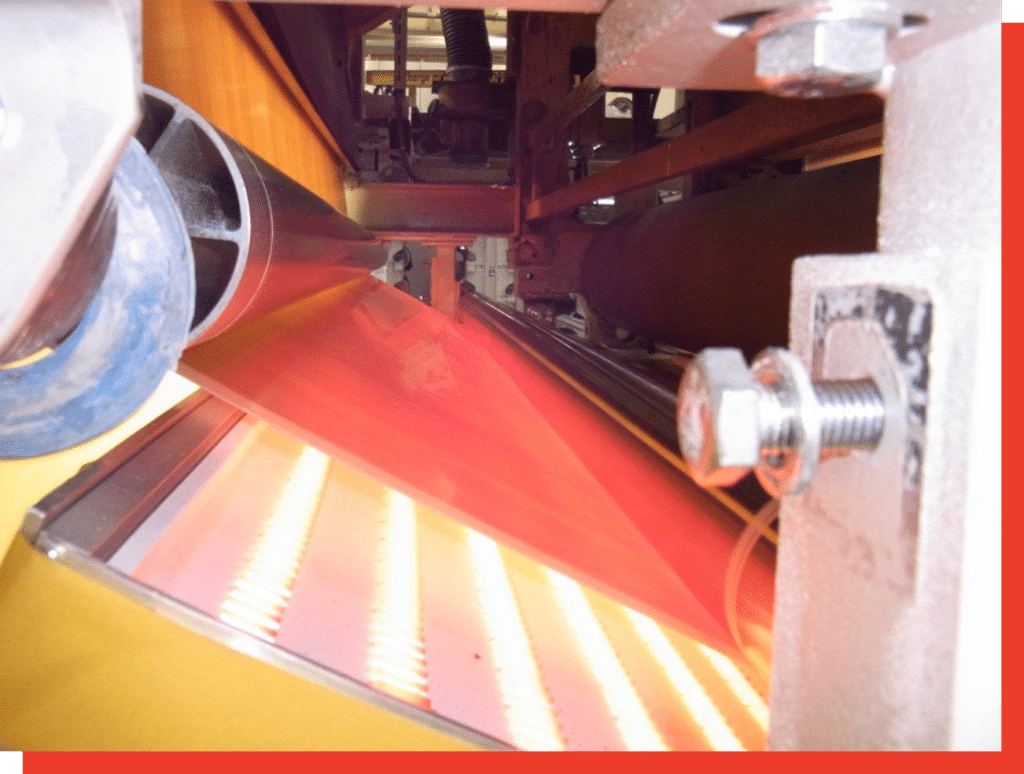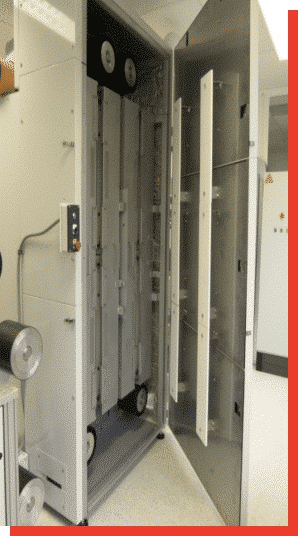 Drying and curing of

solvent-based coatings
Pre-drying, drying or polymerization of solvent-based coatings (adhesives, latex, silicone, PFTE…) on various (woven, non-woven, cotton, glass, synthetic fabric, technical fibers…)
Short or Medium Infrared High Performance Low Inertia
Solvent drying with optimized extraction
Precise heating management
Low energy consumption
Very simple maintenance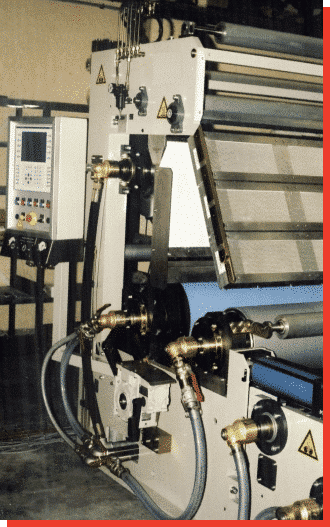 Graining, calendering, laminating
Medium Infrared High Performance Low Inertia
Very short heating time
High power density
Precise heating management
Low energy consumption
Very simple maintenance
Electric or gas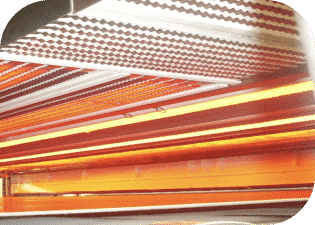 Short or Medium Infrared High Performance Low Inertia
Very short heating time: 6 to 10 seconds
High power density
Surface and core heating
Optimized plasticizer extraction
Low energy consumption
Very simple maintenance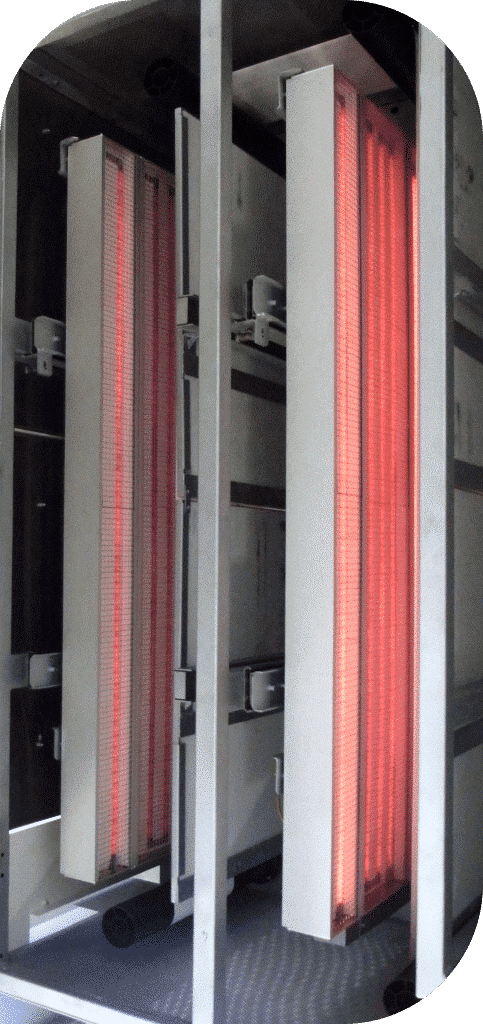 Drying and sintering

PTFE
Short or Medium Infrared High Performance Low Inertia
Fabric treatment, film or tube?
Drying and sintering in 1 pass
Optimized solvent extraction
Low energy consumption
Very simple maintenance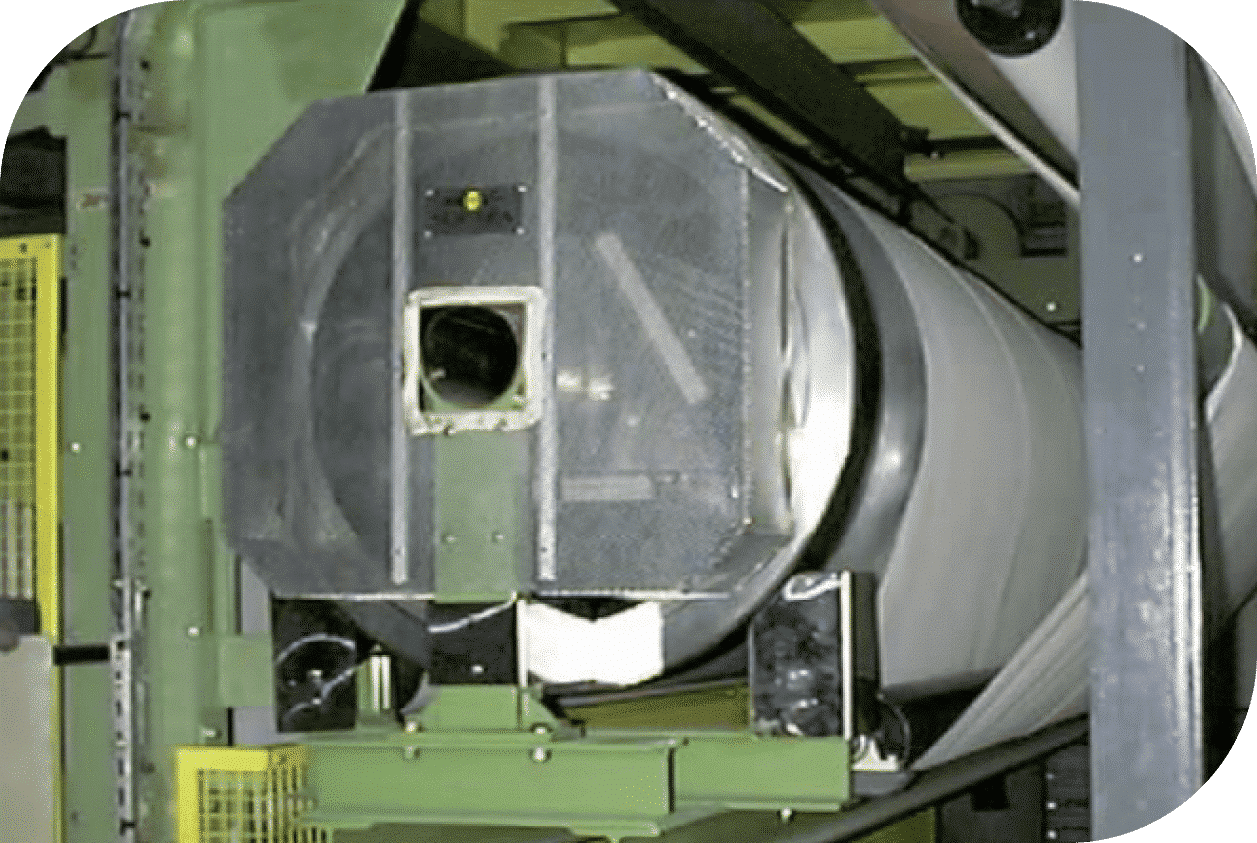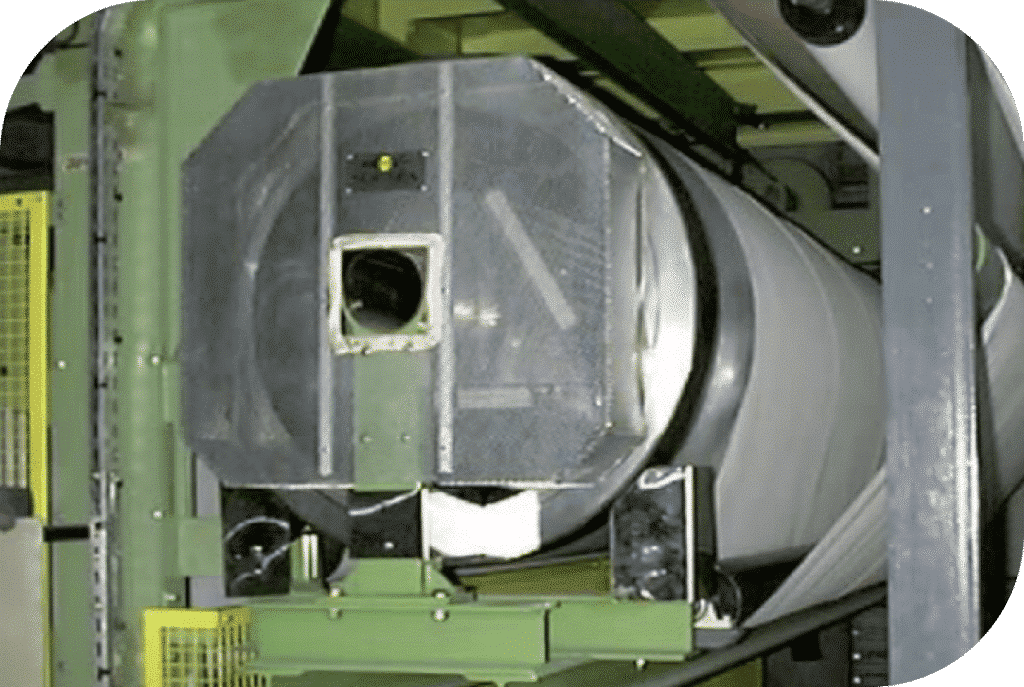 Infrared
heating cylinders
Very fast preheating: 5 to 15 minutes
Low energy consumption
Precise and even heating up to 300°C
Almost no maintenance
Optimal safety without risk of oil or steam leakage