Electric infrared oven

for wood roasting
SOPARA has developed a range of oak board roasting ovens for the wine industry.
The use of electric infrared in the treatment of oenological woods allows for consistency in the treatment. Temperature and roasting depth are easily adjustable.
The roasting times are variable and controlled.
Ask for our standard and custom-made oven rates.
You have a question, a new project, we are here to help you :
Conveyor tunnel for
roasting of

oak staves
Medium-wave infrared heating 2 zones: Cooking and holding,
Variable and adjustable speed of the conveyor,
Temperature control by optical pyrometer,
Ventilation: smoke extraction.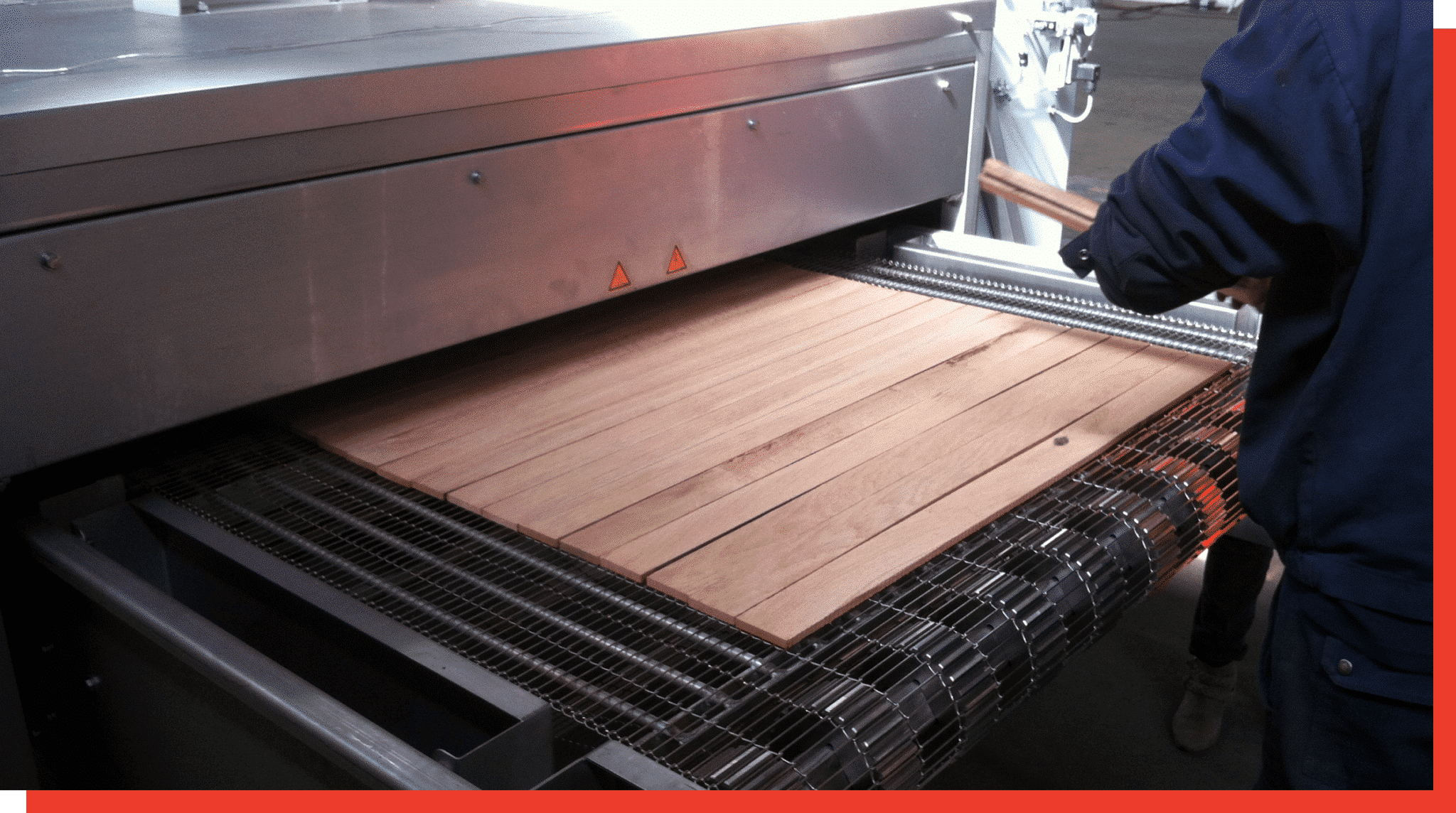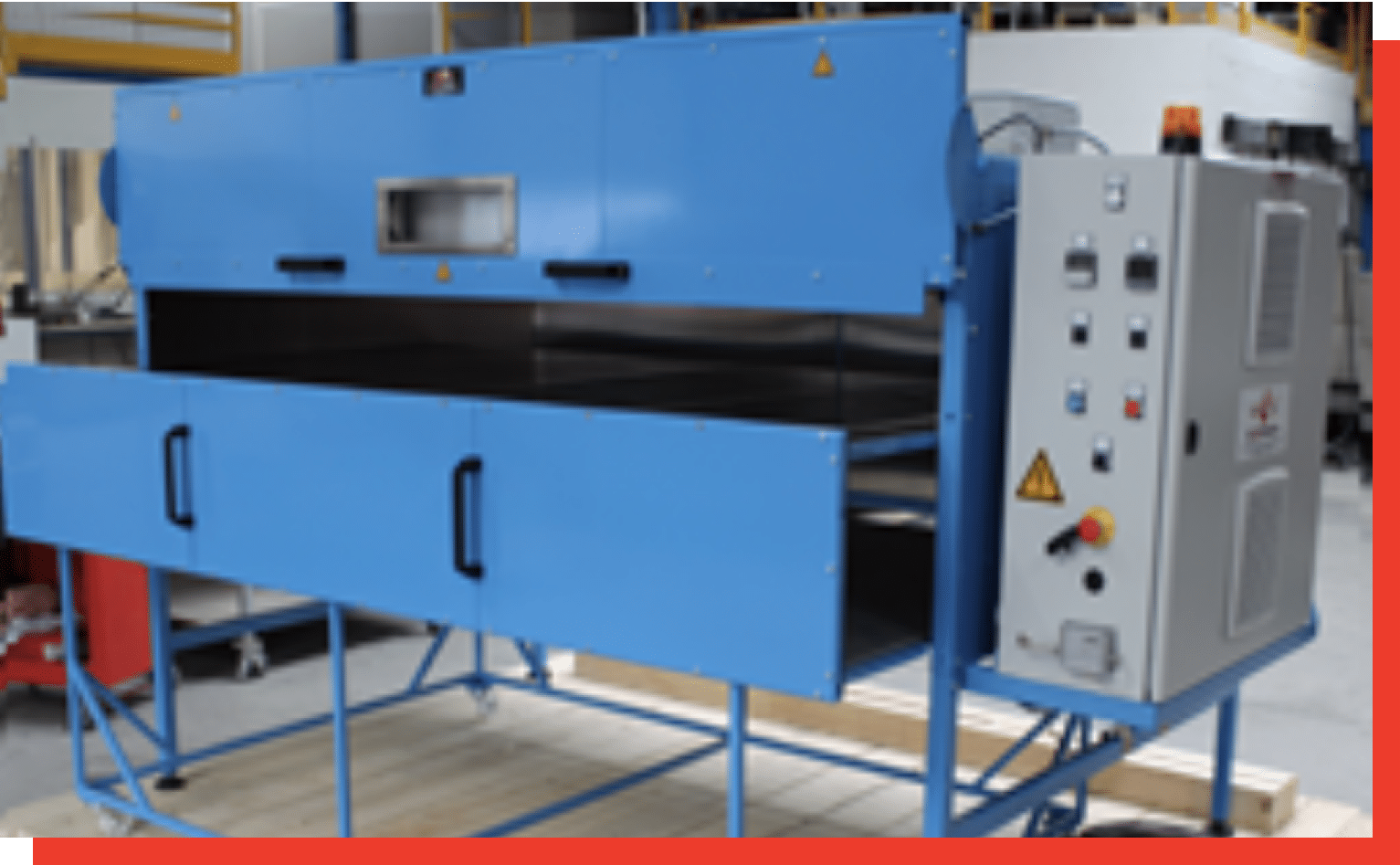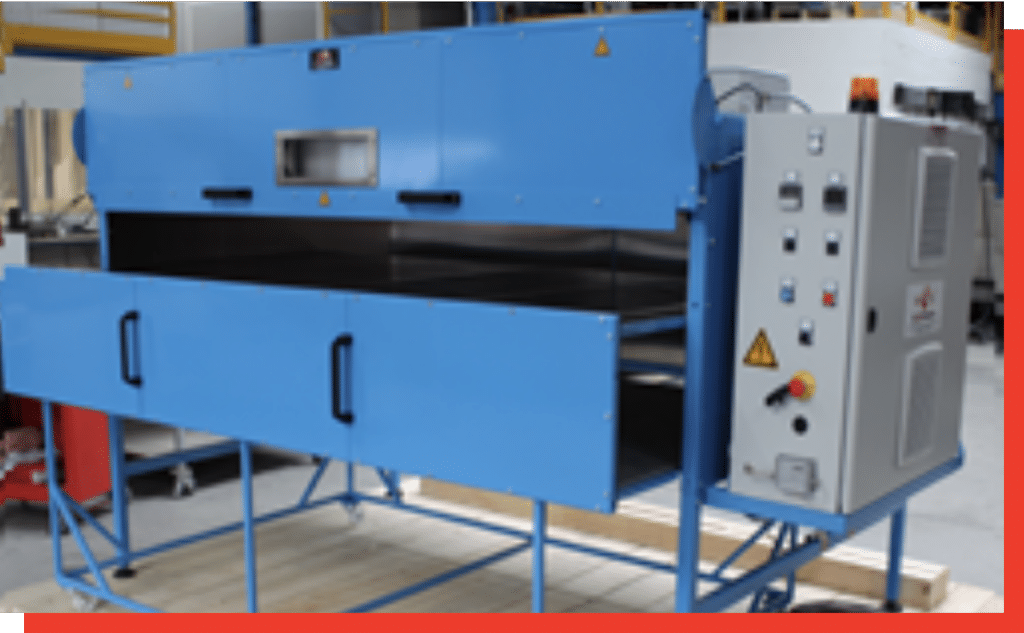 Drawer oven

for roasting the bottoms of barrels or oak barrel lids.
Medium-wave infrared heater
Variable power, adjustable
Adjustable processing time,
Temperature control and limitation.